Organize your seminar or conference
in one of the Gondwana Hotel's meeting rooms
Privileged space in the heart of Noumea, the Gondwana Hotel has two meeting rooms and a common area to welcome you, whatever the nature of your event : meeting, training, seminar, conference, assembly, team building, interview, product launch, workshop, coworking, exhibition, yoga session, relaxation… and for all your professional events !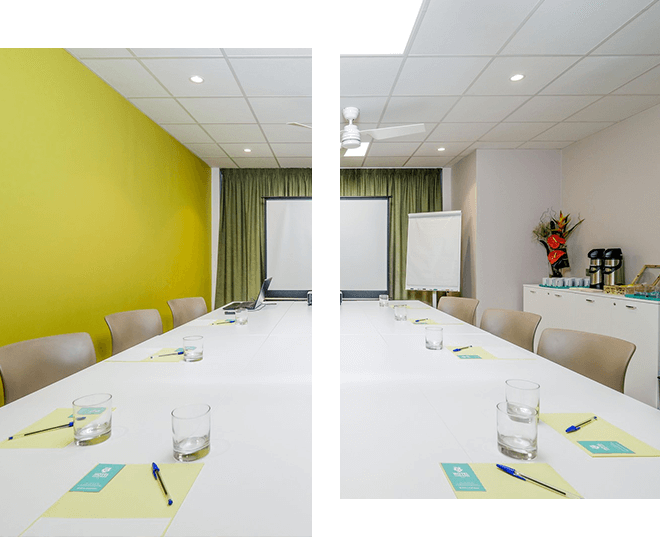 Tell us about your next event today !

Specialized in the organization of professional events, the Gondwana Hotel team accompanies you step by step to carry out your project.
From the organization to the realization, everything is implemented in the smallest detail to specifically meet the needs of your company and guarantee the success of your event.
A charming and friendly place to discover without waiting…
Description of our spaces
The "Pierre Lou" & "Dany" rooms are suitable spaces for organizing a training session or a small committee meeting, in a professional setting.
These 30m2 rooms are both soundproofed and air-conditioned, and are equipped with a free and unlimited wireless Internet connection, a flipchart / whiteboard, a video projector, chairs and adjustable tables allowing different set-ups. For more details or for a reservation request, contact us.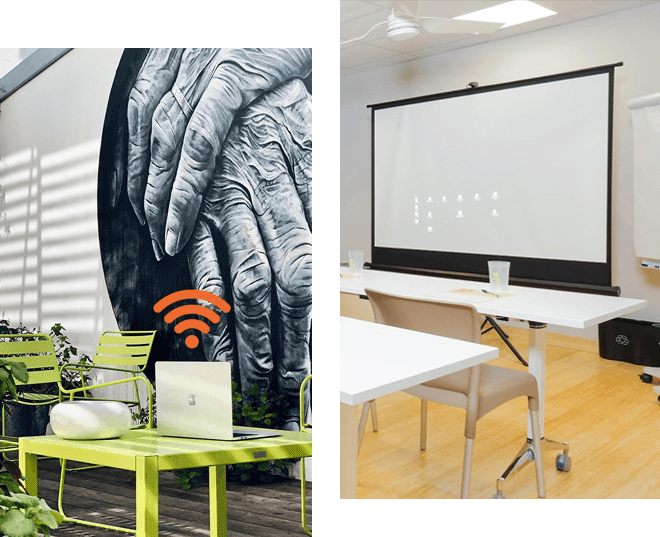 Video projector
Internet – Fiber Optic
Flipchart / small whiteboard
Custom display
If you need additional equipment or service, our teams are at your disposal to facilitate the organization and running of your event.
Tropical Breakfast :
1 hot drink of your choice + 1 glass of fruit juice + 2 pastries + ¼ fresh baguette + local jams and cup of butter + 1 bowl of cereal of your choice + 1 homemade yoghurt.
Price: 1,700 XPF / person
Buffet break (10 people minimum) :
Tropical breakfast + eggs/bacon arranged as a buffet.
Benefit from preferential rates for your employees.
Last hotel built new in Noumea, the Gondwana Hotel is an atypical and committed hotel (ecology, family, authenticity and conviviality) in the heart of Noumea which comes in two universes :
56 new rooms certified High Environmental Quality, all fully equipped with quality materials that respect the environment.